Seamless Pipes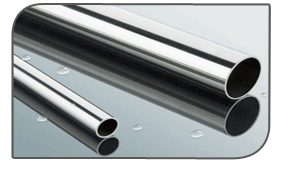 Our seamless pipes are finished to specific thickness and dimension specifications measured by their outside diameter (OD) and wall thickness. By designating the outside diameter, pipes with the same OD can fit together regardless of differences in wall thickness
Because they have no welded seams, our seamless pipes have greater pressure retaining capabilities than welded pipes and are better suited for high-pressured environments. The production of our seamless pipes is tightly regulated and all of the pipes we stock have been fully rigorously tested and inspected to ensure we only supply the highest quality products.
As a leading supplier of seamless stainless tubular products, we offer
• Seamless Stainless Steel Pipe
• Seamless and Welded Duplex Pipe
• Seamless Super Duplex Pipe
Our seamless pipes contain material in accordance with
• ASTM A312
• ASTM A249
• ASTM A213 
• ASTM A269
• ASTM A409
• ASTM A790.
And dimensions in accordance with
ANSI B36.19 & ANSI B36.10